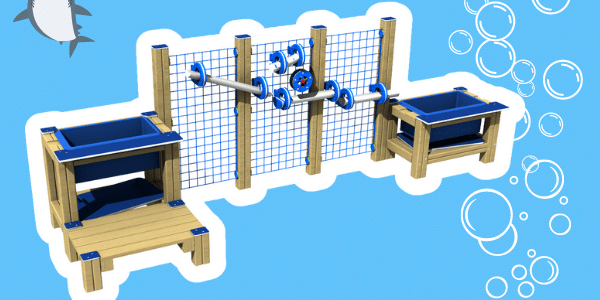 ---
---
Bring some sun, sea and sand to your playground with our Creative Play's new Sand & Water play range! Inspired by the oceans around the world, each product has it's own unique play features to offer a multitude of sensory learning opportunities. Children can explore their imaginations by sailing the seas and digging for hidden treasures on the beach!
Sensory activities such as sand and water play provide the opportunity to develop fine motor skills and hand-eye coordination, from mark making in the sand to water pouring from one container to another. These activities are an early introduction to science and mathematical theories such as measurements, volumes and learning terms such as half, empty, less etc.
Why not add accessories such as buckets, spades, watering cans, boats, and dumper trucks to add to the experience – there is a Sand & Water Play product to suit every playground!
Learn more about this new range: https://creativeplayuk.com/our-new-water-sand-play-range/