---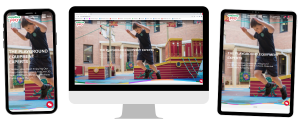 We have just launched our BRAND-NEW website!
We welcome you to view our brand-new website. Still with all the benefits of our old website with lots more amazing added features.
We wanted to provide a platform that can explain what we are all about. From a new way to search your favourite playground equipment, to filter options on our case studies. Our goal is to make the website an easy to use, but useful resource for all sectors at any stage of their playground project.
Want to know more about Creative Play? Find information on our company history, and the services we can provide. From Design & Consultation to Installation & Maintenance and so much more.
New mobile friendly design. With the ever-growing use of smartphones, it is important we created a website that can be used effectively by phones, tablets, and laptops alike. From scrolling, to load times, our new design eliminates disruption with easy-to-use formatting, filters, and links.
With over 1000 products, we wanted to make finding the right equipment easy. With a breakdown of categories and sub-categories, you can explore the right options for you. Once there, you can now filter by price, age range, and even fall height. Already know what you want? Use our search function to take you there directly.
Add products, with a choice of delivery and installation or supply only to your quote. With transparent pricing, this will allow for more freedom when putting together any quote or wish list. Working within a budget? Add and remove products with a click of button.
Brand-new to our 2022 website is the ability to purchase directly from our shop. This new feature allows for the purchase of our freestanding play equipment by adding to your basket and purchasing directly without the need for a quote.
With detailed guidance on PE Sports Premium Funding, we have dedicated a page to help breakdown what this means to you. We also discuss the benefits, and what solutions and packages we can offer to correspond with your funding.
Need further funding but unsure where to look? We offer a handy downloadable funding pack, offering guidance and advice to fundraising, but also helpful links to useful funding websites. Not only this, but some tips and tricks to help further progress your fundraising efforts.
For playground inspiration, look no further than our case studies. Updated frequently, our case studies offer a look into some of our completed projects, and breakdown of the equipment used, budget and sector. NEW to this, is now the ability to filter by sector, county and even products used!
Browse through a vast video gallery, showcasing impressive installs from all over the UK. From Ben Nevis to Penzance, from Parish Councils to Schools, our video gallery offers a look into some of our completed projects, and what it means to those we've installed for.
An up-to-date news and blogs page, giving a breakdown on the latest updates that may just affect you. But be sure to check back frequently, as all of our competitions, new product ranges and offers will be posted here!
With industry leading product guarantees, we're proud of how far our equipment has come. They're industry leading for a reason!
Contact us through one of our contact forms, live chat or quote request directly from our website. Or call or email us and one of our friendly team will assist you with you.
Get in touch today!
Learn more about Creative Play visit: www.creativeplayuk.com